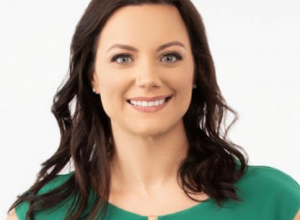 Director of Development
301-739-8200 x 103
Stephanie is a Washington County native, veteran, mother of four, and avid traveler. She enlisted in the U.S. Navy at the age of 19, serving as a Master-at-Arms (Military Police Officer) and was stationed at various places around the country. She also served as an Individual Augmentee during a combat tour to the Middle East in support of OIF/OEF and is proud to have been an Ombudsman for the USS Abraham Lincoln (CVN 72) and a Compass Mentor for other Military Spouses.
She returned to Washington County in 2010 to raise her daughters and has made it her home once again. Most recently she worked at Fiserv, formerly First Data, in several capacities spanning the areas of Customer Service, Project and Product Management, Business Analysis, and Relationship Management.
Stephanie earned her Regent Bachelor of Arts from Shepherd University in May 2020, amid the height of the pandemic, with a dual concentration in Human Services and Social Issues. She will earn her Master of Science in Organizational Development and Leadership this May from Shippensburg University.
She has sought to follow the military mantra of "bloom where you are planted" by volunteering in the various areas of the country in which she resided. Currently she is the Secretary for the Washington County Commissioners' Veterans' Advisory Committee, Treasurer for the Miss Washington County Miss Western Maryland Scholarship Board, a Member of the Northwood Board of Directors and a member of the WCPS Facilities and Enrollment Advisory Committee. Additionally, she is a graduate of Leadership Washington County Class 35 (best class ever).
She currently lives in Hagerstown with her husband, four daughters, and two pups – all of whom constantly keep her on her toes. One of her biggest passions is traveling, and she scratches this itch not only for herself, but others in her role as an Independent Travel Advisor.
Stephanie loves serving her community through her role with United Way of Washington County by strengthening existing relationships and cultivating new ones that seek to improve the health, education, and financial stability of the most vulnerable residents in Washington County.